Rachel Jafta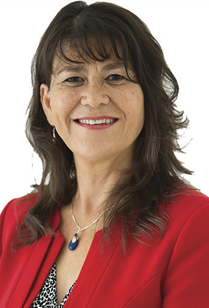 Rachel (56) has an MEcon and PhD and is a professor in economics at Stellenbosch University. She is a director of Naspers and Econex and chair of the Cape Town Carnival trust. She is the chair of the Media24 board.
Jo-Ann Held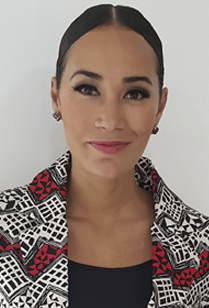 Jo-Ann (36) obtained a BComLaw degree at Stellenbosch University. She is a media entrepreneur who has presented and produced Tv and online properties for 17 years. She is a Goodwill Ambassador for UNICEF and a director of Partnership Investments, the advisory board of the Stellenbosch University Business school and M&C Saatchi Abel.
Songezo Ralarala
Songezo (34) has been the head of Media24 legal and regulatory affairs since September 2016. He obtained his LLB at Stellenbosch University in 2006 and is an admitted attorney of the High Court of South Africa. He completed his articles with Abrahams & Gross Attorneys inc. in Cape Town. Songezo worked at the Competition Tribunal of South Africa before his job as senior legal advisor of regulatory affairs at Telkom limited from 2012 to 2016. Before joining Media24, he was Telkom's active executive for it's legal and regulatory division
Manie Mayman
Manie (63) is a chartered accountant and holds the qualifications BComptAcc Hons and BComHons (financial management) from Unisa. He is a former financial director of BP Southern Africa Proprietary Limited. He was the Media24 executive director responsible for the finance function until November 2016 and was appointed a non-executive director on 1 April 2017.